Meet the Ministerial Search Committee
Amy Forster Rothbart (She/Her)
Amy has attended UUSO since soon after she moved to Oneonta during the summer of 2009, when she began teaching Political Science at Hartwick College. Her children, Jacob and Natalie, have grown up in the congregation. She has been on the Religious Education Committee during most of these years, as well as teaching RE classes. She also served two terms on the Board of Trustees, spending part of that time on the leadership team, and has served on the Personnel Committee. Amy believes this is a crucial period for UUSO as we seek to move forward together after the internal and external disruptions of the past few years. She welcomes the opportunity to work with the members of the Ministerial Search Committee and the Congregation to clarify UUSO's vision and call a settled minister who helps us realize it.
---
Suzanne Miller (She/Her)
Suzanne Miller has been a member of UUSO for over 40 years. She was involved with the Social Action Team for many
years and served as Team Leader for three, helping facilitate the SAT Social Justice Film Series for the wider community. She has taught Religious Education classes, served on the RE Team, and helped facilitate the use of UUSO's Mara Kern Children's Library. She is also part of the Mali Education Project, which supports Youchaou's School in Mali, West Africa. Suzanne has served as a delegate at the annual Unitarian Universalist General Assembly. She is a UUSO Congregational Liaison to the Unitarian Universalist Service Committee and has led Sunday services about the work of UUSC. On several occasions, Suzanne has given the sermon for UUSO's Sunday service and has also been a guest preacher for other congregations. Suzanne recruits and coordinates the ushers, serves on the Visitor Connections Team, and especially enjoys decorating the chancel table. She is retired from SUNY Oneonta where she developed the Early Childhood Teacher Education Program.
---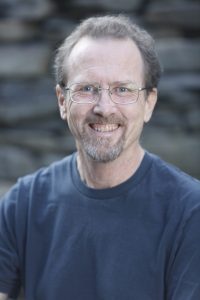 Jim Mills (He/Him)
Jim Mills has been a member of UUSO for more than 20 years. He has served on the Board of Trustees, been the Moderator for the congregation, been a member of various other committees and task forces, and participated in/led small group ministries. He has helped lead worship services and delivered sermons on four occasions. His professional interests as a geographer at SUNY Oneonta include the study of religion and sacred space. Jim has recently made a presentation on creating pilgrimage pathways in the United States at the UUA General Assembly in Portland, Oregon.
---
Justine Roefs (She/Her)
Justine Roefs has been a member of UUSO for six years. In this time, she has served as a member of the Religious Education Team, taught RE classes, and was the Acting RE Coordinator when the DRE was on medical leave. Justine has also served as Co-Chair of the Cookies and Crafts Committee for the past three years. She has served on the Interim Transitions Team since Reverend Rachel's arrival, including the InterCoM collaboration to see what the current congregation's hopes and dreams are for UUSO. Justine has served as Worship Associate many times and also helped Alice get Candlelight Dinners up and going.
---
Karl Seeley (He/Him)
Karl Seeley started attending UUSO in the mid-2000's, following the lead of his wife, Kate, and became a member in 2009. Kate and Karl's children participated in Religious Education for many years, and also enjoyed special events like the Pizza-and-Games Nights that used to be a regular occurrence. Karl has served on the Endowment Committee and the Finance Committee, and spent two years as Moderator (2019-2021). Karl currently teaches economics at Hartwick College.
---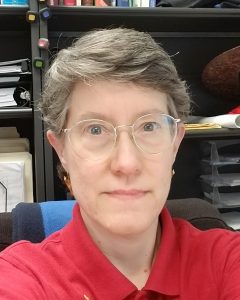 Beth Small (She/Her)
Beth has attended UUSO since she arrived in Oneonta in August 2000, though she only got around to signing the membership book two or three years ago. For quite a while, Beth served as the Chair of the Music Committee; now she sings in the choir, helps host coffee hours, and assists with UUSO's A/V needs. Beth is a Spanish professor at SUNY Oneonta and Chair of the Foreign Language department. She has served on search committees in an academic context. She is also Board President of the Oneonta Concert Association and volunteers as a Spanish interpreter a few times a month for the Oneonta Community Health Center.
---
Che Woerner-Baysinger (She/Her)
Leadership and good decision making have been a part of Che's skill set for many years. As a college professor, she was given the opportunity to make many decisions that impacted students' lives. Che was part of the college-wide disciplinary board, and determined transfer credits for previous college course work. Of course, determining grades for each student was always a huge part of the profession, as well. Since retiring, Che's interests led her to work at Literacy Volunteers and pursue involvement with UUSO. She coordinated the ushers for a couple of years until her health became an issue and she had to stop. Now that she is feeling better, Che would like to become more involved with UUSO. A good place to return seems to be a place on the Ministerial Search Committee, and to continue on with her involvement.