Social Justice
Social Action Team
The Social Action Team meets regularly to communicate with and support social, economic, and environmental justice groups and to provide information regarding social justice issues within the congregation, at local and regional levels, and worldwide.  The team works with local and regional social service organizations and the Unitarian Universalist Service Committee, among other groups.
The Social Action Team is also the sponsor of Share Our Plate, where the weekly offering, except for donations marked as annual pledge fulfillment, is shared monthly with designated local social service or social action organizations.
Social Action Team meetings are open to anyone who wishes to attend. During COVID-19, the meetings are taking place over Zoom at 6:30 p.m. on the first Tuesday of every month. Once in-person meetings resume, each meeting is usually followed by a shared potluck supper. Please contact the Social Action Team at socialaction@uuso.org for further information, or view the UUSO Calendar for the Zoom link and meeting passcode.
The Mali Task Force
The purpose of the Mali Task Force is to make a difference in the lives of the residents of Kalabankoro, Mali, by sponsoring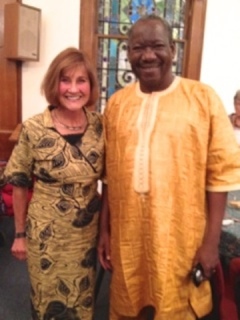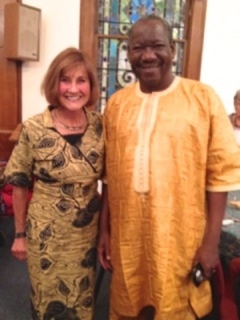 fifty-one children who can then attend Ecole Privee Youchaou (Youchaou's Private School), founded by Youchaou Traoré.  We hope that with more education these students will be able to make  positive differences in their families, in their community, and in Mali – one of the poorest countries in the world.
The task force runs a yearly sponsorship drive:  to provide tuition and fees for these fifty-one children who would otherwise not be able to attend school; to encourage cultural exchange between our two communities; and to educate our local area about African cultures and social justice issues in that continent.  Our relationship with the Mali community also offers us an opportunity to connect with the Muslim community in our area.
Two major fundraisers are held annually:  Muffins for Mali, on four successive Sundays between Thanksgiving and Christmas (which, in addition to muffins, offers for sale artifacts from Mali that sponsorship coordinator Shirley Ferguson has purchased on her trips there); and a spring fundraiser that typically features an African dinner, sales of African crafts, and a guest speaker or relevant film.
The status of the task force is voted on annually by the congregation at the October congregational meeting.
The Mali Task Force meets on the third Sunday of every month, following the Sunday service; anyone who would like to sit in on a meeting and/or join the task force is welcome.
For more information, please contact sponsorship coordinator Shirley Ferguson.
Saturday's Bread
Saturday's Bread is hot meal program based in Oneonta, NY. Every Saturday a free meal is served from 11 AM to 1 PM to anyone in the community who comes to the First United Methodist Church at 66 Chestnut Street. In addition, local grocery stores and bakeries donate food that can be taken home by the guests at Saturday's Bread. Members of the Unitarian Universalist Society volunteer to help prepare and serve the meal several times each year. The coordinator for the UUSO volunteers is Deb Bruce.
The Oneonta Warming Station
The Oneonta Warming Station is located at 189 Chestnut Street, Oneonta, NY. It was established to provide a safe and warm space in Oneonta for people without shelter on dangerously cold nights. The Warming Station is currently in need of donations — please click here for more information about what items are needed and how to donate.