ALL ARE WELCOME HERE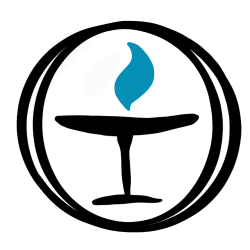 The Unitarian Universalist Society of Oneonta is a welcoming community, nurturing spirit and working for a just and sustainable world. The Society strives to provide a visible, positive place for the greater community to gather in love and acceptance. Without dogma or doctrine, the congregation welcomes all to challenge, question, and explore as all grow in spirit. Because beloved community is inclusive, we champion those who have been historically excluded, and we fulfill our responsibility to the interdependent web of life.
---
Upcoming Services
Masks are optional all in-person events.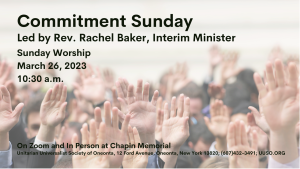 Commitment Sunday
Led by Rev. Rachel Baker, Interim Minister
Gather to celebrate UUSO's commitment to the future with the annual pledge campaign. Unitarian Universalist congregations are self-governing, self-supporting, and self-funding, independent of a hierarchical structure.
Upcoming Events
This Week at UUSO
Please see the UUSO calendar for current events!