ALL ARE WELCOME HERE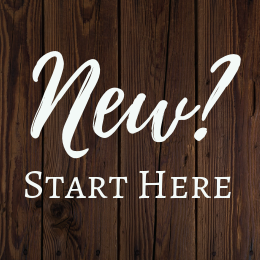 At the Unitarian Universalist Society of Oneonta, we affirm the inherent worth and dignity of all people. We are committed to being a church for ALL generations working to build a world where ALL beings matter. While we have a wide diversity of beliefs, we are joined by a unity of spirit and a commitment to service. Together, we can make a difference!
---
Upcoming Services
Because of the continuing presence of the COVID-19 virus in our community, masks are required at all times while inside the church buildings and at all services and other in-person events.
Upcoming Events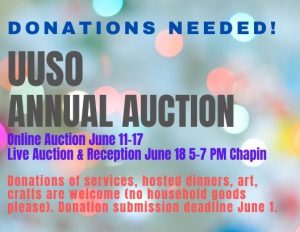 Donations of services, handicrafts, gourmet items, hosted dinners, themed parties, and day trips are needed for the live auction and the online silent auction. Donations of household items are not desired. Please complete, save, and email the digital donation form to stewardship@uuso.org. You may also use the printed version and give it to Kari Reynolds or drop it in the Stewardship mailbox in Chapin. The deadline for donation submissions is June 1.
Here is a list of ideas for donations of services and experiences.
We look forward to gathering together in community for this fun social event and fundraiser!
Book & Plant Sale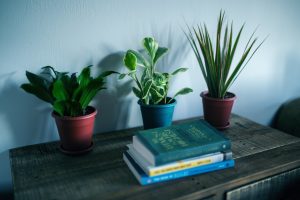 Saturday, June 4, 2022
Bring your own bags or boxes
Shop a huge selection of used books, video, and music
and a wide array of plants
Unitarian Universalist Society of Oneonta
12 Ford Avenue, Oneonta, New York
This Week at UUSO