WHAT TO EXPECT ON SUNDAY
The Unitarian Universalist Society of Oneonta (UUSO) is a congregation known for extending a warm welcome to all who visit.  Please come and find out for yourself!  Everyone is truly welcome at UUSO – everyone, regardless of age, sexual orientation, gender expression, race, ethnicity, class, background – however you identify and define yourself and your family, you can find a place here with us.  Unitarian Universalism draws inspiration from both ancient  sources and modern writings.  Members and friends of the congregation identify with religious influences from Buddhism, Christianity, Taoism, Judaism, Humanism, Paganism, Atheism and Agnosticism, to name a few.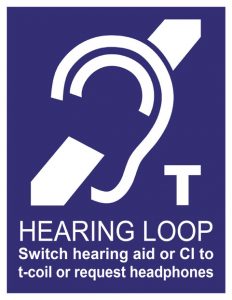 Sunday services, typically about an hour, begin at 10:30 am, and are held in the historic Chapin Memorial at 12 Ford Avenue in downtown Oneonta.  Parking is available across the street in the Dietz Street Municipal parking lot.  There are also handicap parking spaces in front of the church building, which is handicap accessible. Assistive audio is available through Hearing Loop.
When you visit, please dress as you feel comfortable; casual dress is fine, but there are also those who prefer more formal attire. Due to COVID-19, masks are required at all times during the service and while inside the church buildings.
A signboard located by the entrance displays the church calendar of events and the Religious Education schedule for the children and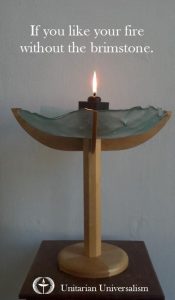 youth that day.  Ushers by the sanctuary entrance will welcome you and give you a copy of the Order of Service.  Inside the sanctuary, please fill out a guest registration sheet at the visitor table and make a name tag.  You are welcome to sit wherever you would like.  After you are seated, take a moment to enjoy the beautiful stained glass windows and ornate woodwork.
If you are visiting with children, we welcome your whole family!  Childcare is provided for children under 5 in a bright and cheery nursery located in the basement of the sanctuary.  During the school year, Religious Education (RE) classes are held during the service time for children, preschool aged through high school.  Visitors are welcome to attend RE classes. There are no RE Classes over the summer and the nursery is available for children under ten years old.  Your child may stay with you during the service.  Nursing mothers are especially welcome: you are welcome to nurse anywhere you'd like. If you would prefer a secluded spot, there is comfortable seating in the loft.
Chimes sound when the service is ready to begin.  A typical service includes musical pieces and hymns, welcome and announcements, lighting of the chalice, sharing of joys and sorrows, a meditation time, readings, sermon and closing.  Services will vary somewhat from week to week.
Following the service, please join us for social hour in the sanctuary. You will have the opportunity to meet the friendly folks of UUSO and to talk with the minister or a member of the Board if you wish.  They can help to answer any questions you may have about UUSO or about membership.
We hope you will enjoy visiting the UUSO.  Please come back again soon!