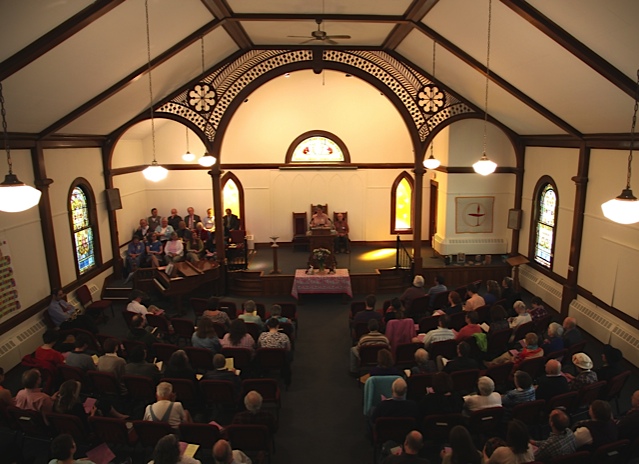 Rites of Passage
Both our sanctuary and our minister are available for weddings and memorial services.  Our minister performs these rites of passage for UUSO members without charge as part of their service to the congregation.  Non-members will be asked to pay an honorarium for these services.  If you are interested in having our minister officiate your wedding or lead a memorial service, please contact them directly (see below).  If you would like to inquire about renting our sanctuary for a service or an event, you can find more information here.
Child Dedications
Traditionally, Unitarian Universalists do not practice the rite of baptism.  We do, however, honor new life in our community with Child Dedications.  These public rites take place during a Sunday morning worship service, usually on Mother's Day and on the Sunday before Thanksgiving.  If you have a newborn child, a newly adopted child, or your child of any age that is new to our community and you would like to honor your dedication to that child and ask for our community's commitment and dedication to that child's growth and development, please contact our minister (see below).
Other Rites and Services
Unitarian Universalism is a creedless faith, drawing from and open to many religious traditions.  If you are interested in a religious service or rite of passage that is not listed here, please contact our minister directly. You can find the office phone number located below.