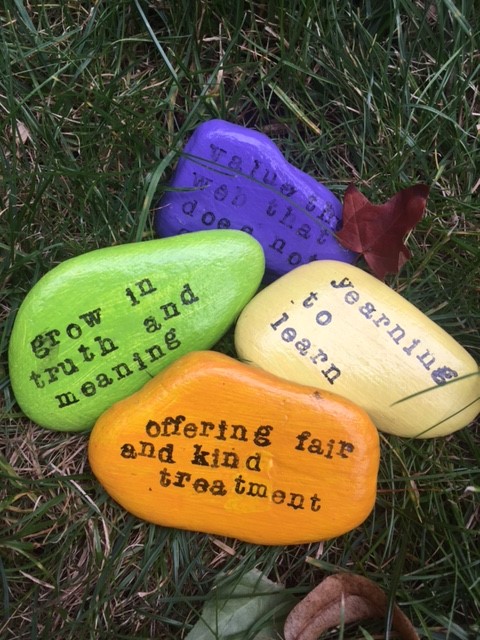 The Nursery is a safe and fun place for our youngest members and visitors.  We maintain a staff of trained, consistent, and popular sitters.  Babies and Children are lovingly cared for each Sunday morning from 10:25 to noon.  Our youngest participants will have age-appropriate activities, art projects, songs, and snack while forming their first community at UUSO.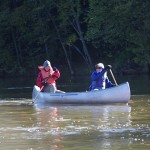 Religious Education classes end for the summer.  During the summer we are all adventuring. There will be services for all ages in the sanctuary. Childcare will be available for those up to age 10. All of us (adults, teens, and children) come back from our adventures for our Ingathering Service on Sunday, September 9th.
The Religious Education Kick-Off Event for 2019/2010 will occur on Sunday, September 8th at the Olympia Brown House at 16 Ford Ave!

Religious Education begins at Kindergarten.  In RE classes children and youth can be part of a supportive, questioning, open-minded, justice seeking community of friends that can prop them up in ways which are not found anywhere else in their lives.  The curricula are popular, dynamic, and fun.  Please encourage RE participants to come to church as often as they can.   The more they attend, the more they will benefit from the RE Program!  All religious education programs end at noon.  Whether coming to RE for the first time, once every so often, or for every possible class, everyone is always welcome here!
Where do I go on a Sunday Morning?  When classes are in session, check the glass message board in the entry of Chapin Memorial to see how RE participants will begin their day.  For those in K-5th grade it will most often be one of the following:  Start Together, Stay Together, or a Children's Worship Service. This information will also be listed in your order of service.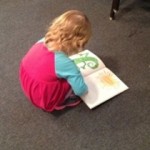 "Start Together" Sundays:    Most Sundays are "Start Together" Sundays.  On these Sundays children begin their day at 10:30 in the sanctuary sitting with their families.   They are invited to participate in a part of the service called "Time for All Ages" – usually a short story or discussion.  Sometimes they are invited to sit at the front of the sanctuary if they would like.  You are welcome to accompany your child to the front if it would help your child feel more comfortable.  After "Time for All Ages," teachers walk the children to their classrooms.
"Stay Together" Sundays:  "Stay Together" means that there are no classes and children will remain with their families for an Intergenerational Service.  These services are crafted to be meaningful for all ages.  There are "Chalice Bags" in the foyer of the church for those who are able to have a fuller experience if they keep their hands busy.  Look for a "Nursery Chalice" bag if your child is under three years old.  People of all ages have been known to use Chalice Bags!
Religious Education Worship Services:
Children's Worship:  Children from Kindergarten through Fifth Grade begin their day at 10:30 in the double classroom downstairs at our church.  Director of Religious Education Susan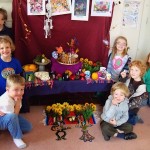 Ryder leads services that incorporate elements of adult worship services such as chalice lighting, singing, joys and sorrows, and exploring a theme.  The service is followed by a snack, games, and activities that relate to the worship service.  We sometimes use the beautiful backyard at the nearby Olympia Brown house such as when we build a Sukkah or dance around a Maypole.
Religious Education Service in the Sanctuary:  These services are led by RE participants who take turns choosing readings and topics.
Save
Save
Save